Bearings
Explore our extensive selection of Ball, Roller, Needle, Thrust, Pillow Block & Linear Motion bearings, accessories, and services to find the ones that best satisfy your unique performance requirements.
Learn more
Wave Washer
Wave Spring Washers are most commonly utilized in electric motor applications for loaded ball bearings and pre-loaded bearings. Wave washer completely noiseless operation, axial and radial space savings, and reduced working height with the same forceals
Learn more
BEARING STEEL BALLS
Steel ball bearings are something that few people outside of the industrial world consider. Even those who work in industries that rely on steel ball bearings don't think about them very much, unless they are engineers. A ball bearing is easy to overlook, but it's difficult to picture modern industry functioning without the simple steel ball bearing. Steel ball bearings, in reality, have a long and illustrious history.
Brands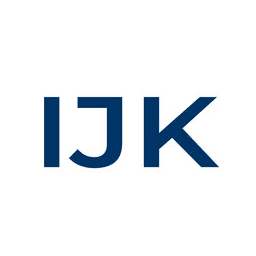 Products
Butterfly Valves
We deal in Stainless Steel Butterfly Valve, Carbon Steel Butterfly Valve, Alloy Steel Butterfly Valve, Wafer Type Butterfly Valve, Lugged Type Butterfly Valve etc
Learn more
Plastic-Lined Valves
For use with harsh chemicals, ultrapure applications, sanitary, or abrasive applications
Normally for 150# (PN10/16) flanges
Learn more
Rubber-Lined Valves
Less expensive valves for non-demanding, non-abrasive, lower temperature applications
Normally for 150-300# (PN10-25) flanges
Learn more
Metal Valves
For high-pressure or high-temperature applications, or those requiring fire resistance
Can be used in 150-2500# (PN10-160) flanges
Can be Single Offset, Double Offset, or Triple Offset
Brands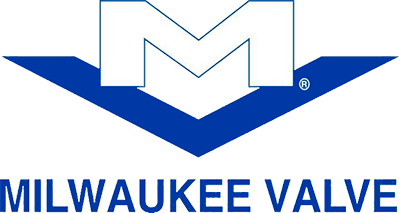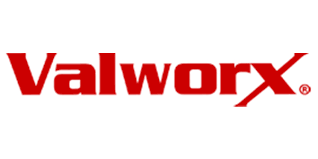 Products
industrial hoses
we deal in Petroleum Suction, Water Suction, Chemical Hose, Stainless Steel Hoses, Transparent Wire Reinforced, Duct Hoses, Metallic Flexible Hoses, Hydraulic Hoses, Fuel Hoses, Diesel Hoses, Radiator Hoses, Air Hoses & Hydraulic Hose
Learn more
Oil and Fuel Suction hose
this is an Alfagomma T604/T605 petroleum hose suitable for suction or discharge lines for petroleum-based hydraulic fluids with 50% max aromatic content, oils, water, lubricants and fuel oils including unleaded fuel. This hose is specially designed for tank truck applications and general industrial applications and is also suitable for marine wet exhaust and bilge pump connection.

The tubing is manufactured with black conductive nitrile rubber (NBR) and reinforced with high tensile textile cords and an embedded steel helix wire. The cover is a black chloroprene rubber (CR) for good abrasion, ozone, and hydrocarbon resistance.
Learn more
Air and Water Suction Hose
This hose has a PVC braided tube, manufactured from a strong polyvinyl chloride that is reinforced with high tensile polyester yarn for good strength. It is very flexible and is FDA approved for food and beverages.

Suitable applications include supply of air and water and transfer of various fluids and powder. The PVC material offers excellent abrasion resistance and high flexibility, as well as high resistances to alkalies, acids. The tubing is silicone and cadmium free and is has low toxicity.

This hose is offered in clear and in various different colours. The clear option provides great resistant to ultraviolet rays and provides excellent transparency.
Learn more
Fluorosilicone Chemical Hose
This is a chemical hose with a smooth black fluorosilicone rubber inner tubing and a green silicone rubber cover. The hose has a 3ply aramid braid reinforcement up to 51mm and 4ply from 54mm upwards.

The hose is excellent for the suction and delivery of acid and chemical material and has a maximum working temperature of 230°C.
Learn more
Rubber Sanitation Hose
Rubber sanitation hose with a black SBR rubber tube and high tensile synthetic fabric reinforcement. This hose has a white ozone, weather and abrasion resistant SBR rubber cover. Suitable for conveyance of effluent odour free suction and discharge for sanity installations in marine and domestic use with low odour permeability.
Learn more
Radiator Hose
Tube: Heat resistant EPDM rubber
Reinforcement: High tensile synthetic textile
Cover: Heat, aging and weather resistant EPDM based rubber
Application: Cooling systems of automotive and stationary engines
Learn more
Galvanised Steel Over braided Gas Hose
This is a galvanised steel braided gas hose, suitable for LPG and propane gas hose in harsh environments.

The tube is a black NBR rubber reinforced by high tensile textile cords. The tubing is protected by a smooth orange synthetic rubber and galvanised steel wire overbraid. The strong cover allows for great abrasion, ozone and flame resistance.
Learn more
Oxygen & Acetylene Welding Hose
Rubber sanitation hose with a black SBR rubber tube and high tensile synthetic fabric reinforcement. This hose has a white ozone, weather and abrasion resistant SBR rubber cover. Suitable for conveyance of effluent odour free suction and discharge for sanity installations in marine and domestic use with low odour permeability.
Learn more
Marine Rubber Fuel Hose
suitable for delivery of diesel and petrol marine fuel. The tube is composed of a black nitrile rubber, with a smooth black chloroprene rubber cover. High tensile polyester fibres are weaved between the layers to provide the hose with reinforcement. The working pressure varies from 5 to 10 bar depending on the size, and is suitable in temperatures up to +100°C.
Learn more
Galvanised Steel Flexible Exhaust Hose
A galvanised steel flexible exhaust hose with a griplock style flexible body. The material allows for a maximum operating temperature of 500°C.

The hose is suitable for most exhaust applications. it has good vibration absorption, low noise attenuation and low thermal expansion. It is also suitable for the transport of materials such as dry bulk goods and powders.
Learn more
Clear Suction & Delivery Food hose
this hose is excellent for general purpose suction and delivery applications. The body is abrasion and ozone resistant and has a smooth bore capable of temperatures of up to 60°C.

The supporting steel helix wire is fully embedded and allows for a strong vacuum while also allowing for some flexibility. The material is non-toxic and food grade to FDA standards.

This hose is excellent in many applications such as the suction and delivery of water, food stuff and other materials.
Brands

Products
seals
We deal in Mechanical Seals , Hydraulic Seals , O – rings , Oil Seals , Carbon Seals , Tungsten/Silicon Carbide , Piston Seals
Learn more
Oil Seals
All of Our Oil Seals – fill gaps between stationary and moving components in mechanical equipment, preventing oil leakage. They also prevent dangerous impurities from entering machinery, which is very important in harsh situations. Oil seals, which are essential components of nearly every sort of machine and vehicle in use, safeguard all varieties of precision-constructed, close-fitting ball, sleeve, and roller bearings.
Learn more
Hydraulic and Pneumatic Seals
Hydraulic seals and pneumatic seals are designed for the reciprocating motion that is common in hydraulic and pneumatic applications, such as cylinders. Specifically our Hydraulic seals are designed for high-pressure dynamic applications such as hydraulic cylinders. Pneumatic seals are used in pneumatic cylinders and valves and generally are designed for lower operating pressures than hydraulic seals. Pneumatic applications also typically demand higher operating speeds and lower friction seals than hydraulic applications. These seals may be used for rotary and reciprocating motion.
Learn more
O Ring seals
o rings seals act as a superior mechanical gasket in the shape of a perfect torus; it is engineered and built to be seated in a groove and compressed during assembly between two or more pieces, creating a complete seal at the interface. This industrial O-ring can be used in both static and dynamic applications where there is relative motion between the parts and the O-ring. Dynamic examples are rotating pump shafts and hydraulic cylinder pistons.
Learn more
PISTON SEAL
During a pressure cycle, piston seals or piston rings guarantee that fluid or other media does not bypass the piston as system pressure forces the piston down the cylinder.

Piston seals are dynamic seals that are either single-acting (pressure acting on only one side) or double-acting (pressure acting on both sides). The type of piston seal used is influenced by how the cylinder runs.

PISTONS WITH SINGLE ACTION

Pressure is exclusively contained on one side of a single-acting piston. The seal must retain pressure from that direction, which causes the piston to move along the cylinder.

PISTONS WITH DUAL ACTION

Pressure is held on both sides of a double-acting piston without leaking. They allow the piston to be moved along the bore with the least amount of mechanical effort.
Learn more
v-ring seal
It rotates with the shaft and seals axially against a stationary counterface perpendicular to the shaft. This type of seal has been used widely for several applications and has proved to be reliable and effective against dust, dirt, water and oil splash and other media.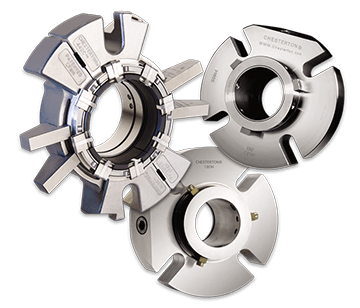 Learn more
mechanical seals
Mechanical seals, which consist of two lapping faces positioned perpendicular to the rotating shaft's axis, are one of the most effective methods of sealing rotating shafts.

One face is attached to the equipment casing or vessel, while the other is attached to the shaft and rotates together with it. Frictional heat generation and wear are reduced by keeping a lubricant coating between the seal faces. As a result, mechanical seals are similar to thrust bearings.

we supply different types of mechanical seals such as OEM REPLACEMENT SEALS , CARTRIDGE MECHANICAL SEALS , CONICAL O-RING MOUNTED , ELASTOMERIC BELLOWS , DIAPHRAGM , PARALLEL O-RING MOUNTED , MULTIPLE SPRING , WAVE SPRING , WATER PUMP
Brands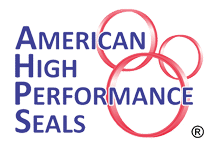 Products
Pneumatic Tubes & Fittings
We deal in Pneumatic fitting (stud , connector , bulkhead , elbow , tee , cross , reducer , y , leg tee , run tee) , Pneumatic Tubing , Flow Control valves
Learn more
Nylon Tube - Imperial
Natural & Coloured Metric BS5409. Suitable for Compression and Push-in Fittings.

Application
Wide Range of Chemicals
Good Flexibility
Excellent Abrasion Resistance

Temperature Range: -20C to +70C
Pressure: 250psi
Learn more
Polyurethane Tube
Natural & Coloured Metric BS5409.

Suitable for :- Compression and Push-in Fittings

Temperature Range: -20C to +70C
Pressure: 172 psi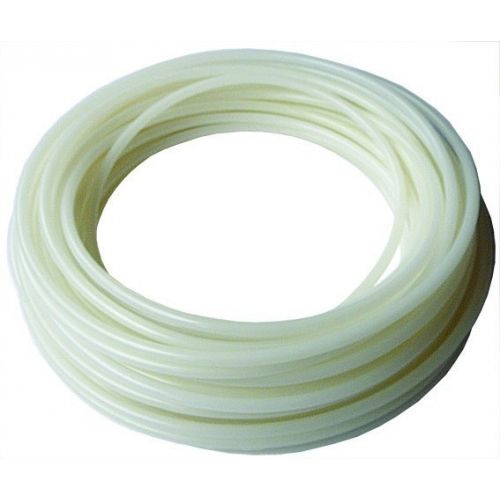 Learn more
Superflex Industrial Nylon Tube
A Wide Range of Chemicals Resistant

Application

Free of Silicon

Superior Abrasion Resistance and Flexibility

Smooth Inner Mirror for Better Flow

Maximum Long-Term Temperatures in Air, Water, and Oil: 80°C

Maximum Short-Term Temperatures: 100°C
Brands
Products
Clamps & Couplings
we deal in Superior Clamps (GI & SS), Double Bolt Clamps & 4 Bolt Clamps Camlock Coupling, Stores Coupling, Miller Couplings, Bauer Couplings, Fire Hose Coupling, Steam Coupling, Victaulic Coupling & Washers Omega Couplings, Grid Couplings, Sure Couplings, Wooden Couplings, Jaw Couplings, Tyre Couplings, Chain Couplings, Flexible Coupling & Elements
Learn more
Quick Couplings
Quick-connect couplings are connectors or fittings that are used to connect fluid lines to equipment that requires several connections and disconnections. They are utilized in hydraulic and pneumatic applications and are designed for easy hand operation when used with fitting attachments on mobile machines.
Learn more
Hose Couplings
A hose coupling is a sort of fitting that is often found on the end of a fire hose and is constructed of steel, brass, or aluminum. Threading is included on both ends of the coupling, one female and one male, allowing the hose to connect to another hose, tap, or other water source.
Learn more
Sandblast Couplings
Sandblast hose couplings are nozzle-threaded or quick connect hose couplings intended specifically for sandblast hose uses. The fast connect can be used with any hose size. The quick coupling head is incompatible with Chicago universal couplings.
Gauges
We deal in Digital Gauges, Oil Level Temperature, Level Switches, Level Transmitter, Pressure Switches, Flow Switches, Temperature Sensor, Capillary Temperature Gauge, Head Type RTD, Thermo Couple, Thermo Meter, Gauge Mounting
Learn more
DG25 Digital Pressure Gauge
The DG25 general purpose digital pressure gauge delivers outstanding performance, stability, and dependability. This indicator is appropriate for use with a wide range of pressure media in severe industrial applications due to the laser welded stainless steel sensor and socket. The DG25 was developed with OEM in mind and can simply be customized to fit specific needs.
Learn more
Oil Level Gauges
Using a thermometer

Up to 194 mm / 7.64 inch indication range

Temperature display up to 80°C/180°F

In hydraulic oil or lubricant reservoirs, this application indicates the oil level and temperature.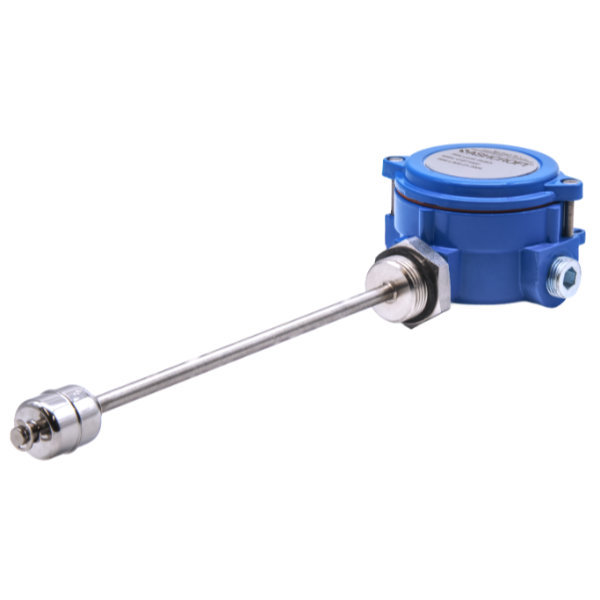 Learn more
LS Level Switch
The LS level switch series is intended for measuring liquid levels in both unpressurised and pressurised tanks. They are the most cost-effective and dependable solution for tank and vessel level control. All switches are available in a number of materials and designs that are suited for controlling a wide range of liquids.
Learn more
Capillary Thermometer
These thermometers do not require any power, they are suitable for installing in areas where power is unavailable, unreliable, or scarce. The Capillary is permanently attached to the gauge and is run to a location where the temperature must be measured.
Learn more
Capillary Thermometer
The liquid-filled stainless steel case protects against excessive vibration and pulsation.
Lower rear mount with front flange for panel mounting Bayonet ring
Dual and single scales are provided (psi/kPa & psi alone).
Wetted stainless steel parts
Dual-scale restricted orifice standard (optional on single scale)
Safety glass
Learn more
Thermocouple Type K
Thermocouple The most widely used thermocouple for measuring high temperatures is type K, which has the broadest operational temperature range (– 200 ° to + 1260 °C). It is typically effective in the majority of applications, including industrial heat treatments, processing operations, precision laboratory and research work, and some of the most demanding applications, ranging from nuclear reactors and submarines to jet aircraft engines. Type K is particularly valued for its accuracy and dependability at high temperatures.
Brands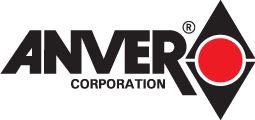 Products
filters
We deal in Air Filters ,oil Filter, Fluid Filters , Fuel Filters , Hydraulic Filters , RF and Microwave Filters , Water Filters etc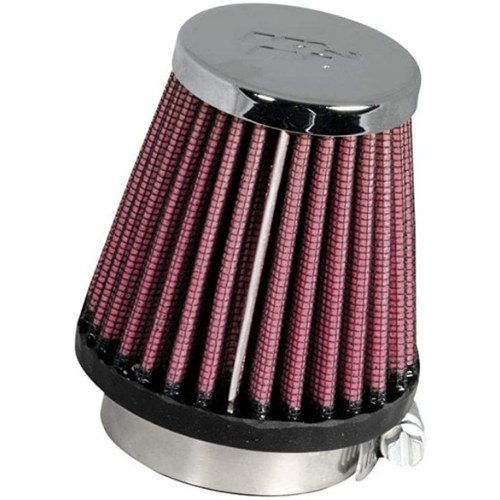 Learn more
Universal Clamp-On Air Filter
Designed to boost horsepower
Washable, reusable, and built to endure the lifetime of your car
Designed to provide excellent filtration and high airflow.
Designed to simply fit into your OEM air box
Learn more
Oil Filter
Modern combustion engines must accomplish more and more, so they must always be highly oiled. Several hundred liters of oil are pushed through the motor circuit every minute, depending on the application, to minimize friction on moving parts and prevent premature wear of pistons, connecting rod bearings, and so on. This procedure is dependent not only on the lubricant's quality, but also on the oil filter's performance. Our Energetic filter inserts offer excellent filtration, maximum flow, and longevity even under the most severe conditions. They have a unique service advantage in that they can be changed easily, fast, and cleanly. Only the insert needs to be replaced, which requires only a few simple steps – a boon for the environment since the volume of waste produced through maintenance is reduced sustainably.
Learn more
Hydraulic Filter Elements
Hydraulic filter components provide enhanced protection for engine-powered equipment while also increasing system fluid purity and cold start performance. They are made of cellulose, synthetic, and blended media and can withstand low, medium, and high pressures in marine, mining, construction, agriculture, compressor, and oil and gas applications.
Learn more
fuel filter
Because there are small jets and tubes in the carburetor and openings in the fuel injector, clean fuel is essential. The fuel filter is in charge of keeping tiny pollutants out of the engine and other fuel delivery components. These pollutants can clog orifices or jets in carbureted engines, causing the vehicle to receive too much or too little fuel.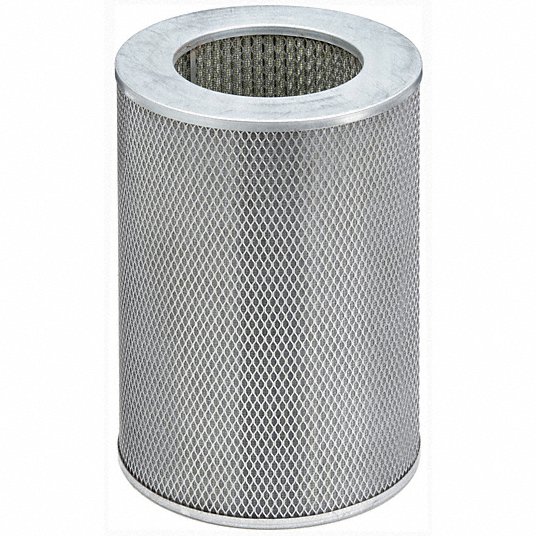 Learn more
Coalescing Filter Element
Pleated elements have a larger surface area, which reduces system back pressure and increases filtration efficiency. O-ring seals aid in the prevention of leaks.
Learn more
SMOG AND SMOKE AIR FILTER
The smog filter for our AF 100 air purifier is suitable for significantly decreasing pollution in offices on busy roads, in city centers, and on days with little air exchange in large cities in general. Hazardous smog is composed of natural fog, smoke, and exhaust fumes, and it is effectively eliminated from the atmosphere along with fine dust particles, ozone, and even cigarette smoke. Additional filters for the air purifier are available for other particular needs.
Products
fabrication
We deal all kind of springs such as , Compression spring ,Torsional Spring , Extension spring , Garter spring , Oil seal spring , Spring belt and carbon brushes
These are the mechanical springs that are commonly used in valves, suspension, and even ball point pens on the shaft of a circular hole where some force is required for spring action. To achieve the various configurations, mechanical springs can be used.
Torsion, Torsional Spring
These are steel mechanical springs that use the radial direction, where force acts in the radial direction when rotated. Torsion springs operate by placing a torsion spring over a shaft and then fastening their one side legs or fixing the end with a plate or a pin to ensure the other end can rotate and provide rotational force. The rotational force of a torsion spring increases with radial rotation.

This means that a high degree of rotation (radially) is required to generate rotational force ( acted on to the unfastened leg).
Extension or Tension Spring
They are the wire-type mechanical springs found in garage doors, pull levers, and other places where pulling force is required ( to be applied).

Extension springs have a hook provision that allows them to be attached to the shaft over a pin or through hole. The hook provision can be changed to meet the needs of the application. They can alternatively come without a hook and instead have a threaded screw or bolt inserted into the internal diameter of the spring so that one end can be fastened with bolting.
Garter spring, Oil seal spring, Spring belt
These are mechanical springs with rounded shapes. These are coil springs formed in a continuous circle. Garter springs are frequently employed in rubber seals, whereas oil springs and spring belts require non slip belting (slip resistant). These springs provide an outside force exerted (in the radial direction) when the circular spring is expanded, and when the spring is contracted, it returns to its original diameter. As a result, garter springs are more effective when utilized in rubber or urethane seals.
Products
Belts and pulleys
We deal in V Belts (Wrapped & Cogged), Timing Belts (Rubber & PU), Ribbed Belts, Variable Speed Belts, Conveyor Belts, Perforated Belts, Link Belts & Sandwich Belt (Nylon & Rubber) .
Learn more
V-BELTS
For almost a century, Gates has been driving your vehicle's belt drive with our automotive V-belts for passenger cars, light duty trucks, and personal vehicles. Gates V-belts are designed to operate without the need for lubrication or retensioning to keep your cars moving. Our V-belts have been developed for wear, corrosion, and heat resistance, with OE quality fit and construction for dependable, long-lasting performance.
Learn more
timing belts
Timing Belts combine the benefits of positive drives, such as chain and sprockets, with the flexibility of a belt drive. Timing belts are utilized in almost every industry because they save weight, space, and money without sacrificing efficiency.

Timing Belts with high power are appropriate for heavily loaded, fast-running machine drives. In the complete mechanical drive system, compact synchronous drives are utilised. Timing belts are subjected to a number of high standards, including efficiency, running behavior, and operational safety. High-precision milling and grinding machines, office machines, domestic machines, electromechanical drive design, and control and operation technologies are all examples of applications.
Learn more
Ribbed belts
The ribbed belt combines the flat belt's high flexibility with the V-high belt's performance. The parallel V-shaped ribs are comprised of a wear-resistant rubber composition. The high strength tension cord is intended for the ribbed belt's numerous applications.

It is incorporated in a rubber adhesive mixture and runs the length of the ribbed belt. Rubber compounds with fiber reinforcement and wear resistance enable silent operation, grease and heat resistance, and a long belt life.
Learn more
Variable Speed Belts
Variable speed belts are a type of two-sheave drive belt that can adjust the speed of the driving sheave. This design modifies the speed of the drive while it is running, either manually or automatically.

Variable speed belts are available in envelope or bare edge form. They have more unsupported cords in relation to the sides of the pulley because they are larger and thinner than traditional or narrow (raw edge) v-belts.
Learn more
Perforated open-end V-Belts
PERFORATED Open-end V-belts are composed of a specific rubber and canvas blend. They may be constructed without requiring machine disassembly due to their joining system. The belts are pre-drilled and feature a 40° angle.
Products
Actuator & Solenoid Valves
We deal in Ball valve , 3 way valves , Coils , Silencer , Spark Arrestors , Battery On-Off Switches and Accessories
Learn more
Threaded Ball Valve
Threaded ball valves are available in two and three-way configurations. Threaded in G and NPT sizes. Water, oil, air, gas, and other mediums are all acceptable. Widely utilized in water treatment, shipyards, power plants, and other applications. Lockable is an option.

ISO5211 mount for electric and pneumatic actuators. It is simple to install and operate.
Learn more
timing belts
Flange Ball Valve is one of our best-selling items. Available in ANSI, JIS, DIN, and GB standards to satisfy your pipeline requirements. To suit the medium's specifications, stainless steel 304 or 316 and WCB material are available.
Learn more
Tri-Clamp Ball Valve
The ribbed belt combines the flat belt's high flexibility with the V-high belt's performance. The parallel V-shaped ribs are comprised of a wear-resistant rubber composition. The high strength tension cord is intended for the ribbed belt's numerous applications.

It is incorporated in a rubber adhesive mixture and runs the length of the ribbed belt. Rubber compounds with fiber reinforcement and wear resistance enable silent operation, grease and heat resistance, and a long belt life.
Learn more
Double Union PVC Ball Valve
PVC ball valve with double union (true union) connection and rapid connection feature. Simple to install and fix. Less expensive than brass, stainless steel, and WCB. Providing a low-cost solution. Water, air, and other generic media are all acceptable.
Learn more
Weld Ball Valve
The advantage of a welded ball valve is that it has no leakage. Suitable for the critical pipeline section.

You can choose between butt weld and socket weld.
Learn more
TYPE MP INDUSTRIAL COIL
The use of U-bends allows for a great deal of versatility in heat exchanger construction. Connections can be on the same (or opposite) side (even number of passes) (odd number of pass)
Brands
Products
Circlips & Assorted Kits
We deal in E-Retainer Clips, Piston Rings,Dowell Pings, Parallel Keys, Woodruff, Split Pin, Clevis Pin etc.
Learn more
E-Clips & E-Rings
E-clips, also known as E-rings, are stamped three-pronged clips that fit into machined grooves of smaller diameter tubes and shafts. E-clips are mounted radially and have a broader shoulder than other external rings (snap rings or crescent rings), resulting in a bigger retention area and higher thrust load capacity. These well-known retaining rings are utilized in a wide range of applications, from automotive to medical!
Learn more
piston rings
Piston rings keep the combustion area and crankcase sealed. A fixed cylinder wall and a fixed top wall define the combustion space. Because a fixed lower wall is not practicable, piston rings are used to generate a moving seal.

Within recessed groves, piston rings are joined to the piston, and a thin film of oil covers the area between the rings and the cylinder liner (the piston rings do not touch the liner). Despite going linearly up and down within the cylinder, the rings retain a tight seal due to the oil layer and fine clearances between the rings and liner.
Learn more
Hydraulic Filter Elements
Dowel pins, also known as parallel pins, are widely used to hold items in place or to maintain alignment.

Metric DIN 7 parallel dowel pins are solid cylindrical rods made of a variety of materials that are used to link two or more things together powerfully and correctly. Frictional forces between the pin and the substance into which it is put allow parallel dowel pins to link pieces together. The dowel pin must be stiff and fit tightly into the pre-drilled holes of the matching pieces in order to keep the assembled parts aligned.
Learn more
Woodruff
A halfmoon key, also known as a woodruff key, is a semicircular machine shaft key that stops gears, hubs, or other components from moving independently of a spinning shaft or spindle.
Learn more
Split Pin
Cotter pins are delicate pins used in masonry jobs for precision applications. These pins are used to secure a system that has already been secured. They are initially bent into the precise shape required for use with other fasteners. They are one of the few wire-formed fasteners that can be used externally in machinery or home construction. They are versatile because of their ductility, as they may be utilized with a variety of fasteners. Because of their low cost and excellent versatility, it has become one of the most popular fasteners used by masons all over the world.
Learn more
Clevis Pin
The Clevis Pin is offered in diameters ranging from 3/16′′ to 1/2′′ to accommodate a wide range of projects. For corrosion resistance and longevity, this pin is composed of grade 304 stainless steel. They suit the Mil. Spec Swage Eye and Fork and are ideal for maritime and industrial applications.
Products
couplings
We deal in Omega Couplings, Grid Couplings, Sure Couplings, Wooden Couplings, Jaw Couplings, Tyre Couplings, Chain Couplings, Flexible Coupling & Elements.
Learn more
Omega Coupling
Omega Elastomeric Couplings are material-flexing split-in-half tire couplings that are non-lubricated and employed in a wide range of demanding applications across numerous industries. This all-purpose connection has exceptional vibration dampening capabilities, allowing linked equipment to last longer. This connection is simple to install and can accommodate a wide range of shaft spacing.
Learn more
G-Flex - Grid Couplings
The G-Flex/Bibby 2000 Series coupling is an all-metal coupling that protects against the destructive effects of shock loads and vibration. There are aluminum horizontal covers (T10) and all-steel vertical covers (T20) available. G-Flex tapered grid couplings are a good solution for applications requiring torsional flexibility and vibration damping.
Learn more
Sure Flex Coupling
Sure Because there are no bolts, gaskets, covers, or seals, flex coupling can be fitted quickly and easily. A straightedge put across the outside of the precision-machined flanges can be used to check alignment. Installation, alignment, and removal do not require any special tools.
Sure-Flex coupling sleeves are extremely effective in absorbing torsional shock and dampening torsional vibrations. At their rated torque, the EPDM and Neoprene sleeves wind up around 15° torsionally. Hytrel sleeves will wind up about 7 degrees.
Learn more
Dura-Flex wood Couplings
Dura-Flex® couplings from TB Wood are built from the ground up with finite element analysis to maximize flex life. Dura-Flex® couplings are ideal for a wide range of applications, including those with uniform to heavy shock loads. They use a light weight element that absorbs shock loading and torsional vibration.
Learn more
Jaw coupling
This light-duty flexible coupler is perfect for connecting general-purpose motors directly.
It is made up of just two hubs and one insert. Superior in terms of torque transfer and vibration/impact absorption, as well as ease of installation and removal.
Learn more
Tyre Couplings
They are made up of two flanges that are linked by a rubber tyre. Torsionally supple and flexible, the tyre itself. This enables the Tyre Coupling to adjust for significant shock-loading backlash as well as both parallel and axial misalignments. Up to 4° angular, 6 mm parallel, and 8 mm axial misalignment can be adjusted for. At maximum torque, torsional flexibility can reach 12°.
Learn more
Chain Coupling
A roller chain coupling is a mechanical device made consisting of two modified sprockets and a double-strand roller chain. Despite its small size, the design is basic and highly effective, consisting of a strong chain and precisely cut, hardened-tooth sprockets that allow a significant amount of torque to be delivered.
Products
Chawlyn valves
We deal in Spark Arrestors, Battery On-Off Switches & Related Accessories
Learn more
SPARK ARRESTORS
Chalwyn Spark Arrestors serve to reduce the risk of fire caused by spark emission from diesel engine exhaust by preventing the ignition of flammable materials. They are a basic but critical safety element for both hazardous area and reduced risk diesel engine applications, such as forestry or agriculture, where a stray spark may cause flammable material fire.

Almost every legislation governing the operation of a diesel engine in a hazardous location requires the installation of a properly tested and approved exhaust spark arrestor.
Learn more
Heavy Duty Battery Disconnect Switches
We have a variety of high voltage battery disconnect switches that are simple to use. We offer battery on/off switches with key, handle, or push-button operators for single and twin battery applications. Choose from a variety of mounting choices and features, such as water- and weather-resistant battery disconnect switches.
Learn more
Chawlyn valves
The Chalwyn D and D-AM automatic valves are self-contained and have flow-actuated overspeed shutoff. They do not require any additional electrical or mechanical input devices. The intake air flow going through the valve provides the closing force. When the engine speed surpasses a preset limit, the valve closes automatically. The valve automatically resets open shortly after the engine has stopped, allowing the engine to be restarted.
Products
Washers & Assorted Kit
We deal in Copper , Aluminum , Fiber , Brass , Rubber , PTFE , Nylon washers and Bonded Seals
Brands
Products
Grease Nipples & Assorted Kit
We deal in Galvanized nipples , Brass nipples , Stainless Steel nipples and Mild Steel nipples
Learn more
Grease nipples button head stainless steel
Because the design of button head grease nipples allows for a high lubrication flow rate, they are particularly helpful for lubrication locations that demand a big amount of grease. Button head grease nipples are chosen for equipment that are subjected to considerable external stress due to their strong construction. we offer in different materials such as brass , stainless steel , mild steel
Learn more
Flush type grease nipples
Flush type grease nipples are ideal for flush or recessed installation.
The essential lubrication can also be performed on areas with limited accessibility by employing flush type nipples.
Learn more
Grease nipples conical head
The thread on the conical head grease nipples is tapered. They are appropriate for grease locations that must be greased often and consistently. Because of their adaptability, they are the most common form of grease nipple. We offer the grease nipple in 30 degree, 45 degree, 65 degree, 90 degree and Materials include stainless steel, carbon steel, brass etc
Products